Hopicks
Regular price
₹ 2,699.00
Sale price
₹ 1,298.00
Unit price
per
Sale
Sold out
Fresh and healthy juices in a snap!
Whether you're on the go or in your own kitchen, a juicer is always a good idea. The Handy Fruit Juicer is the perfect option for anyone who needs to get their fruit juices fast and fresh. A hand press juicer that does not require electricity, this unit can be used anywhere!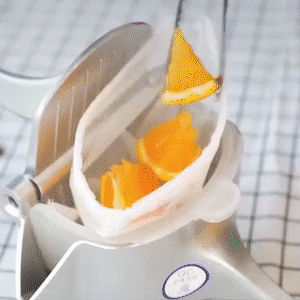 Hand Press Juicer is the type of appliance you would like to have in your own home or in your own bar or in your restaurants if you want to have juices made out quickly. Thanks to the construction and the quality materials used in its manufacture, it will last a long time. Whether you make 10 juices or 80 per day, the device will last for a long time.
Filters out pure juice leaving the pulp behind. Our amazing juicer allows to extract all of the nectar and filters out pulp from liquid which can be easily poured off from juicer container leaving the pulp behind which can be extracted, so you don't have to worry about mess and the juicer is ready for next squeeze.
Best hand grip provides easy hold of the juicer which allows you to squeeze easily and effectively extracting every last drop of nectar with a very small force required. High quality handle material avoids slipping of hands and injuries.
Give yourself a treat of fresh and healthy juices everyday!!
Unlike all those cheaply-made juicers that are of low quality plastic, breaks over repeated use, motor failures etc our stainless steel hand press juicer lasts longer due to high quality material and is leak proof which ensures the extraction of juices safely and quickly.
Our ultimate Hand Press Juicer is Eco-friendly! Requires no electricity for operation which makes it easy to take with you and use anywhere anytime.
The components of juicer are easily detachable which makes it convenient to wash and clean out all the remaining pulp in no time.
 This amazing juicer will replace all of your bulky and expensive juicer machines which are very hard to keep and much difficult to wash.
How to use:
Cut the desired fruits into small pieces.
Place them inside the container of juicer.
Press the handle to squeeze the fruits and get fresh juice.
Share
View full details
Cash On Delivery & Secure Payment

Top Notch Customer Support

30 Days Return Policy
Just Place Your Order!! We'll take it from here
About Us

We are a big team of passionate people and we want the best for you. We will do our utmost to make you smile.

If you have any questions or concerns, we will be there to help.

simply email us: Help@shopsvilla.in
Free Shipping

Free shipping rules! We ship hundreds of orders - so don't worry about minimums or shipping fees. That's just us doing our job and contributing to goodwill - it makes you smile, doesn't it?

Processing Time: 1-2 business days

Shipping Time: 3-5 business days
Returns & Refund

Our 30-day return policy is extremely important to us. If you aren't satisfied with something you've purchased, we want to make it right! We're confident that once you've tried our products and enjoyed them, you'll stick with us.
3L+ Happy Customer

We have made it. 3 Lakh plus happy customers. We have a happy customer base who has been with us for so many years.

Our customers are the main stars of our business, and we work hard to provide top-notch service. We have a vast range of products with options for everyone whether its basic personal requirement or premium stuff.